I've asked around, and the general consensus is that my six performances at the Great Eastern Hotel last weekend may not be remembered as my best work. Here is a clip.
Perhaps it's true that I've been spreading myself too thin.


For instance, just two hours after my final performance at the GEH, I was down the road at the New Work Network AGM doing another brand new performance entitled Richard DeDomenici's Caipirinha/Crap Karaoke Club Challenge. Here is some copy:


The district of Liberdade in Sao Paulo has the largest Japanese community - outside of Japan -
in the world. Richard would like to visit, but is too worried about his carbon footprint. Hence, in an attempt to recreate a similar spirit of internationalism, Richard invites guests to sing a
song using his homebrew karaoke kit, in exchange for which they will receive a free Caipirinha - the national drink of Brazil - which Richard will prepare inbetween the songs.
Here is a picture of Liberdade: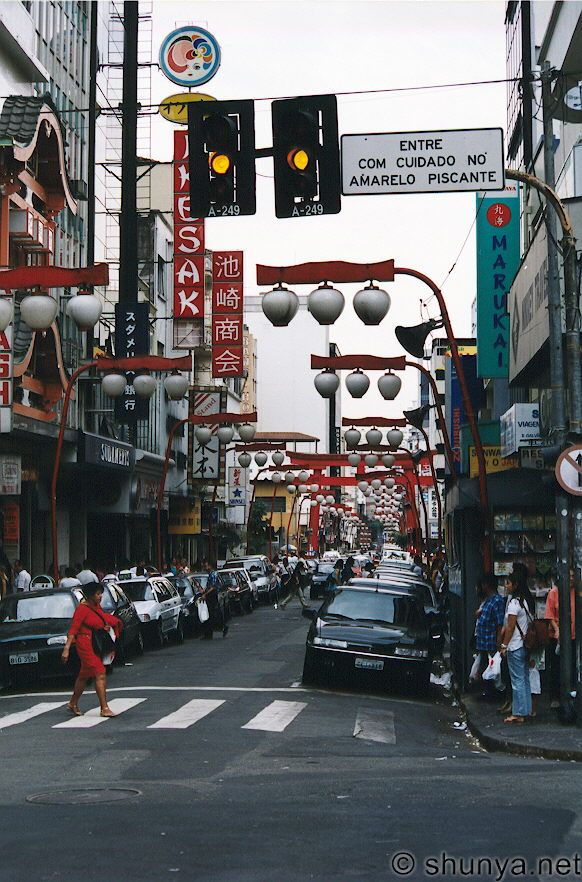 And here I am giving Tom Marshman a
Caipirinha in exchange for his inspired performance of You're So Vain by Carly Simon:


















Then I went to
Ruth Pickett's
engagement party:


Which had been gatecrashed by a busload of pissed-up Etonian toffs, one of whom was the son of the bar owner, apparently. Thus the 50's aesthetic that Ruth and Nick had been going for was ruined somewhat:




In an attempt to make them feel better I gave them some bespoke banknote confetti:


(Available
by special request
from Richard DeDomenici products)
The next day I travelled to Brighton for Fran and Richard's Wedding Party
.

























I had been asked to be the official photographer, a job title which involved the following:



Let's have a look now at some of the key images of the evening:


Richard and Fran and customised bus.




















Bride in repose.



















One guest rudely upstages bride by arriving at party with slightly larger mouth. Other guest upset by this.


To make bride feel better, I give her some bespoke banknote confetti.

















This is Sarah. Sarah works for Endemol.



Philippa to friend: "Dye your hair a bit and we can form an excellent Bacarra tribute act".



















This man makes music videos for Eminem.




















This chap used to be in the Navy


























Someone remarks that I look like the man on the box of the Mastermind Board Game.


























I personally don't see the resemblance.




















'I demand a refund!' exclaims Richard, as all the buttons inconveniently fall off his shirt.




















We all fall down.

More images coming soon!